The School has been awarded 1st Prize in Virtual Garden Competition amongst all schools in Noida and NCR for the 6th consecutive year. The event is organised by Floricultural Society of Noida.
Chirag Bhansali of DPS Noida is awarded Bal Puraskar by Prime Minister Sh. Narendra Modi.
Our achievements
DPSN is a school that is dedicated to innovative approaches for modern learning. Where in the competitive world everyone is running so fast we let the children choose the activity they wish to choose and go for. Therefore, bringing to you all the achievements by our students and school.
Our Belief
DPS Noida believes that true education must be life-sustaining and life empowering. We live our faith through a creative and competent actualization of a school culture that is broad in vision and embraces the multiplicity that characterizes our words.
DPS Noida is a wholesome, happy school with Indian values and an international outlook.
WELCOME TO DPS SEC- 30, NOIDA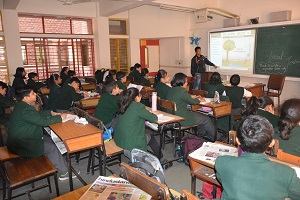 SMART CLASSROOMS
The school has Smart boards equipped with multimedia resources in the classrooms for classes Nursery to XII .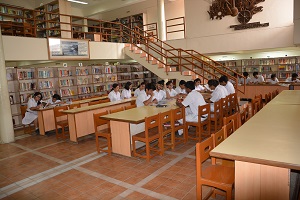 LIBRARY
The school has three libraries that have a collection of 33,000 books, journals, periodicals and AV media.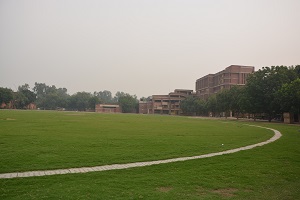 PLAYGROUND
A place specifically deigned for children to take part in different sports activities.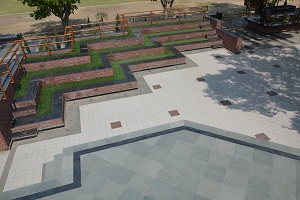 OPEN THEATRE
The artistically designed Open Air Theatres add aesthetic value to the elegant design and beautiful landscaping of the school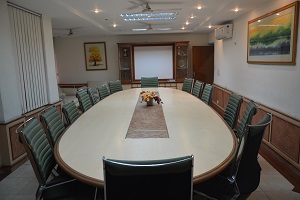 CONFERENCE ROOM
An official space where interaction between the Principal and the faculty members of the school take place.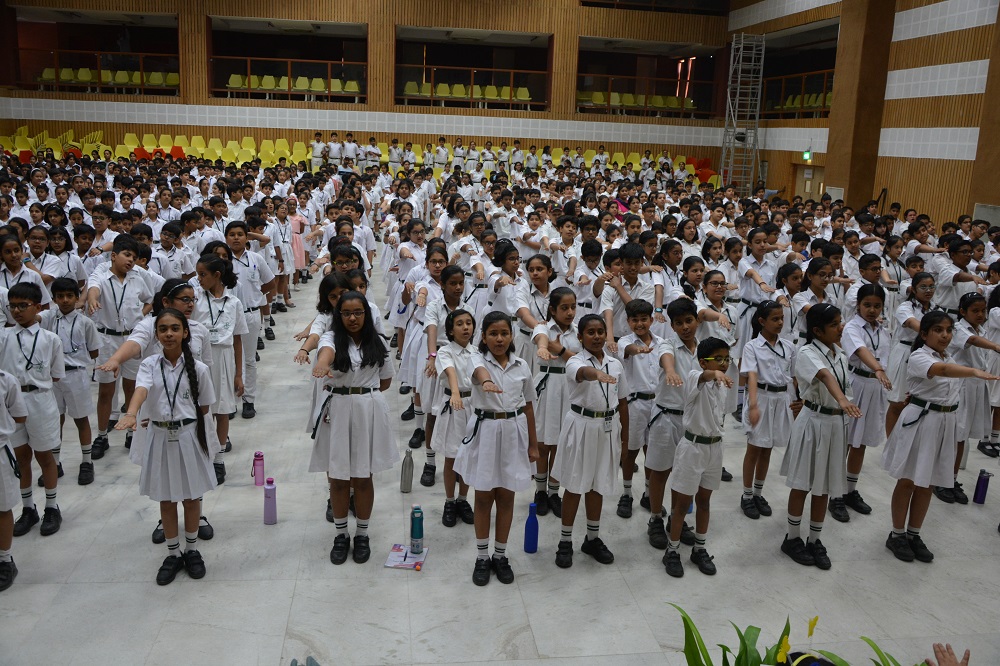 MULTI-PURPOSE HALL
The school has centrally air-conditioned  halls  and audio-visual rooms with state of the art facilities.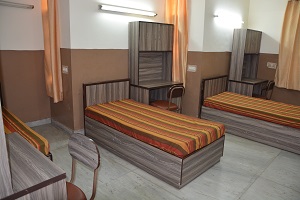 HOSTEL
 A place where students get all the comforts  of home. A home away from home.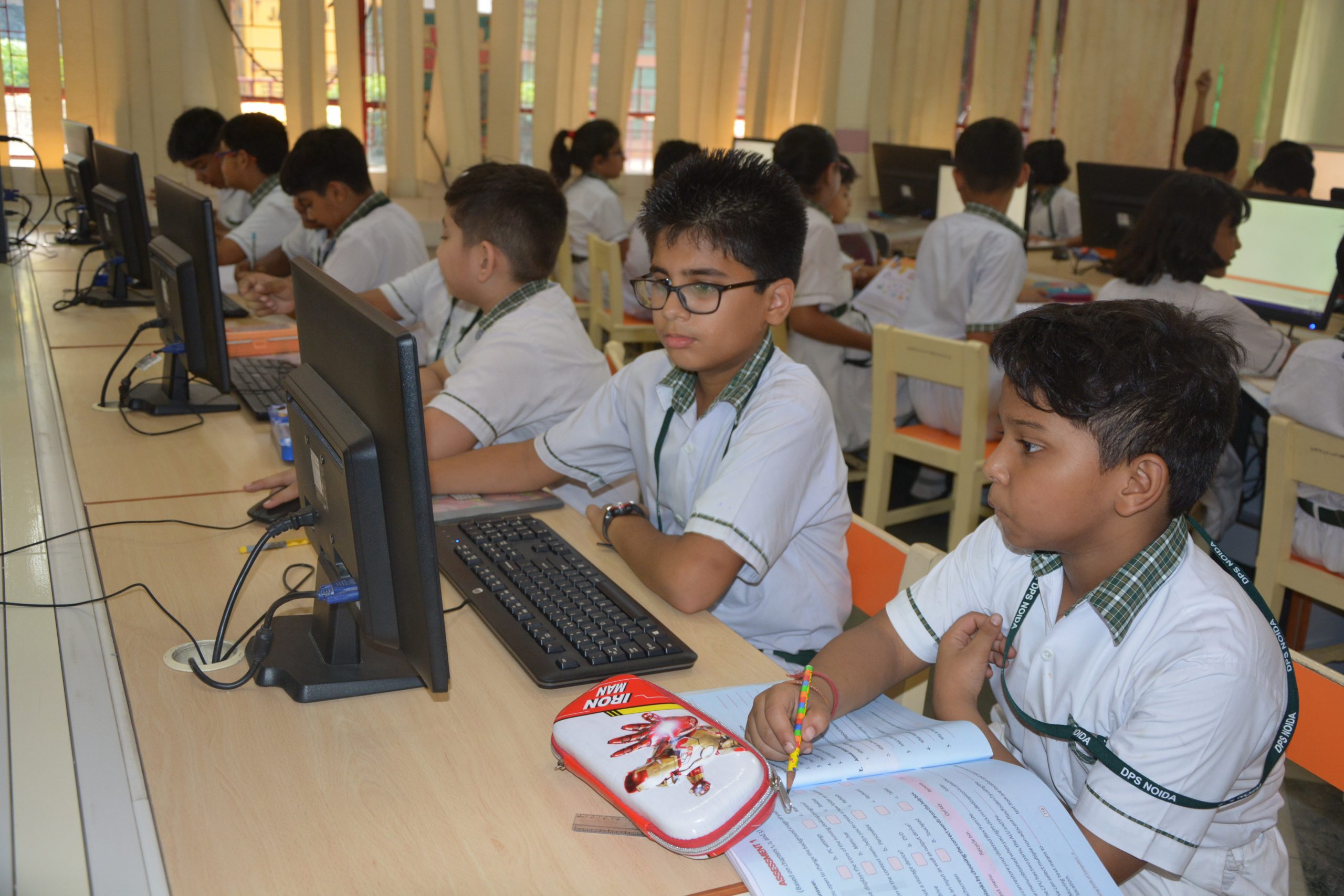 COMPUTER LAB
The school has four computer labs with latest computers for students from Nursery to 12th.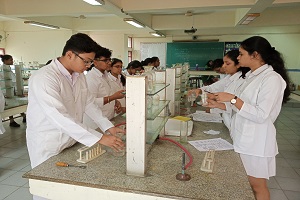 SCIENCE LAB
The school has three different labs for Physics, Biology and Chemistry.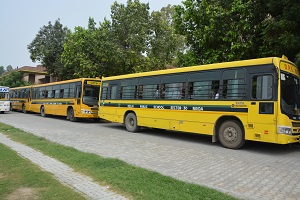 TRANSPORT
 The school has its own fleet of 57 Air-conditioned buses for the Senior wing and 23 for the Junior.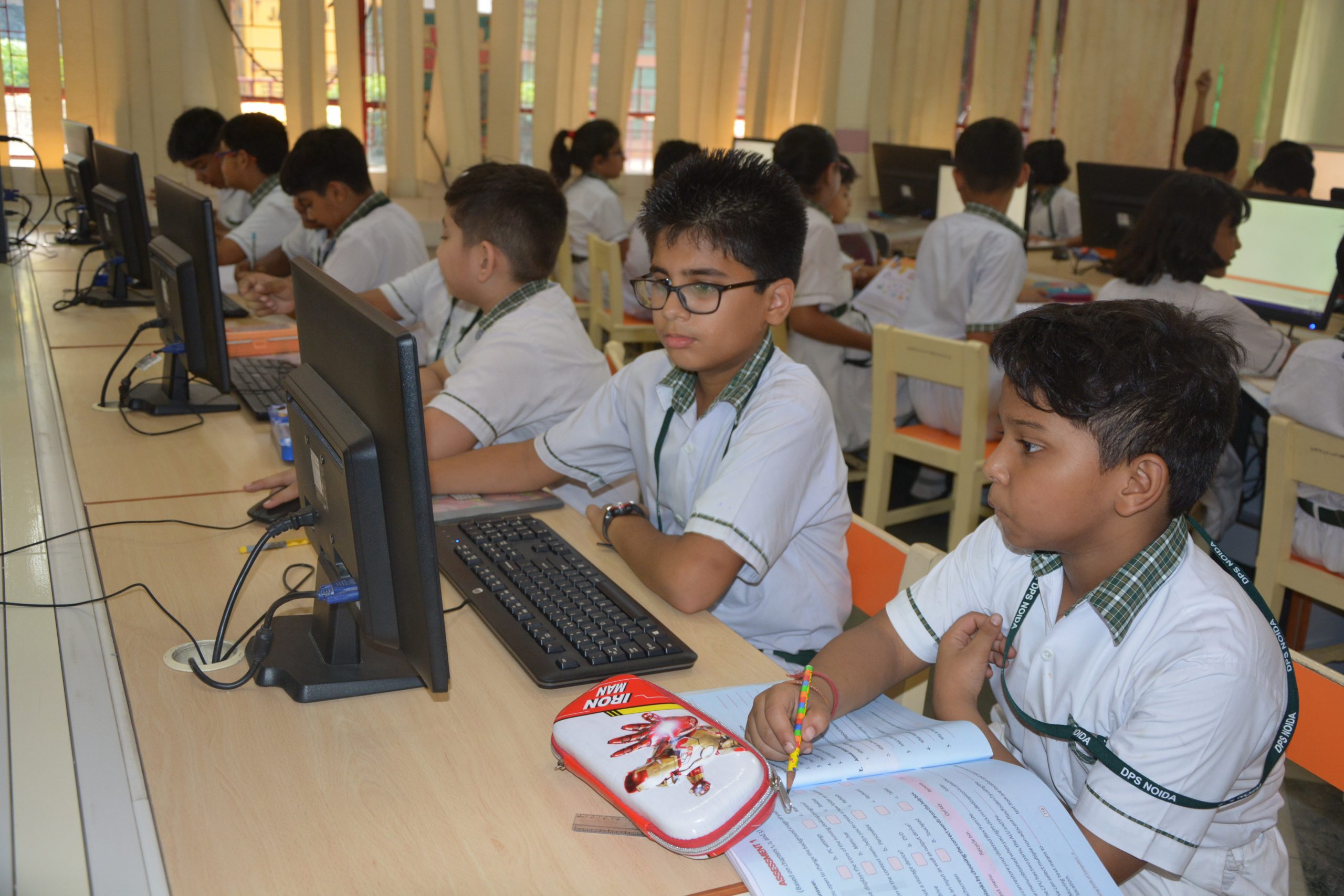 GERMAN LAB
 "Raum Goethe" ,is fitted with an LCD, a beamer, an overhead projector and a good audio system to enhance the quality of German Language learning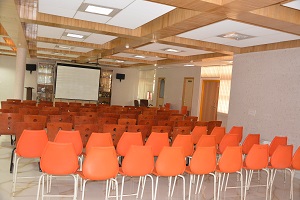 AV ROOM
Audio-Visual hall with state-of-art sound and multi-media facilities offers a comfortable air-conditioned environment.
Rabindranath Tagore 
Birth-Anniversary
DPS Noida has an unprecedented five student exchange programs, running concurrently, with schools of Germany, Denmark, Spain, Swedan, and Switzerland. The oldest program, the Indo German student exchange program, has entered its fourteenth year and has the strong support of Max Mueller Bhawan, Goethe Institute, India. Each year approximately 80-100 students opt for these programs and visit foreign shores to get an insight into the cultures and customs of their global counterparts. These carefully and painstakingly planned programs are an amalgamation of educational experience with fun and entertainment. Rich friendships are formed between the student partners, each year, giving a fresh impetus to the school's endeavor to expand its exchange base and give the students an opportunity to explore new parts of the world.
Inter-DPS Heritage Festival
Get In Touch
Location: Delhi Public School
Sector-30,
Noida (U.P.) 201303
CALL US ON:
0120-4509100
Email: dpsnoida30@gmail.com
School Hours: 8 AM to 3 PM